Protecting our environment
'We're on a journey to make our shoes in a more environmentally friendly way.'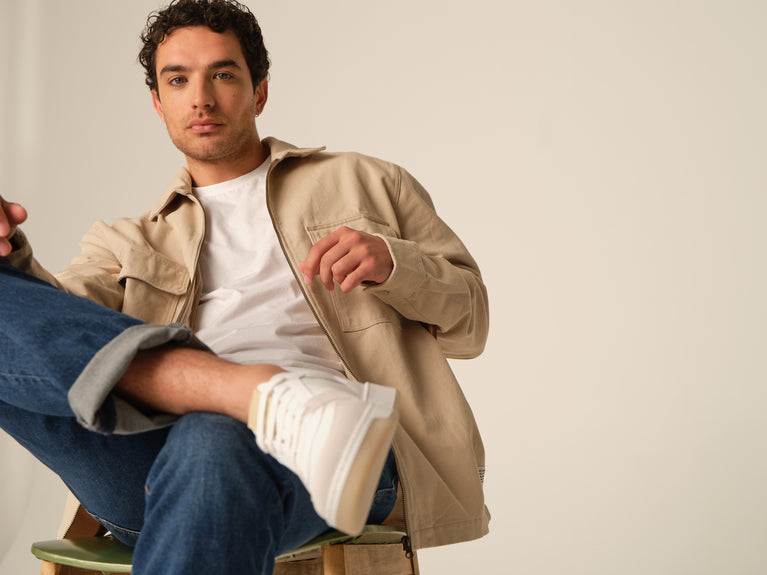 Sustainable Sneakers
We don't compromise on quality, so use sustainably sourced, innovative materials, to create our Lerins look.
Inside, comfort insoles are crafted from recycled cork (requiring less processing and water consumption than synthetic materials) and biodegradable recycled foam.
Outsoles are made from recycled rubber, and organic cotton laces finish off the design for an impressive balance of style and sustainability.
Vegan Grape Leather
Good news – your new grape leather trainers are sustainable and vegan. With an innovative approach, we've joined Italian experts, VEGEA® , to utilise the unused remains of harvested grapes: the skin, seeds and stem.
The remains of the wine production are combined with vegetable oil and water-based polyurethane to produce a luxurious, leather-like material.
Our vegan grape leather is a greener approach to fashion footwear - good for your wardrobe and good for the planet.
Shop the collection
Gold-ratedPremium Leather
We don't want you to have to choose between style and responsibility, so we source our leather from the most eco-friendly Spanish tanneries.
Our premium leather comes from gold standard tanneries. They uphold industry and environmental best practices. They comply with the certification of responsible sourcing whilst tightly controlling the use of water and harmful chemicals.
Shop the collection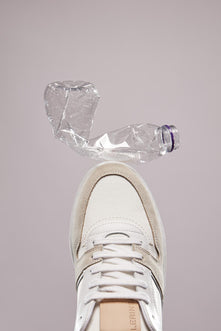 Premium Suede & Recycled Sea Plastic
The recycled sea plastic used in the manufacture of our trainer is made by Seaqual® who work with the waste management and recycling industries to transform marine litter into Seaqual® Sea Plastic. The premium suede and leather come from gold standard Spanish tanneries that uphold industry, and environmental, best practices and comply with the certification of responsible leather sourcing.
Shop the collection
No to Plastic
We've invested in sustainable packaging.
It's 100% recycled and compostable, then printed with water-based ink to limit our environmental impact.
We're also FSC certified, promoting responsible management of the world's forests.
Our Factory
To make Lerins trainers, we've partnered with a small family-owned factory in Felgueiras, Portugal.
Highly skilled, their traditional and artisan approach to shoe-making is reflected in every stitch. They share our ethos, unerring commitment to quality, and years of experience crafting beautiful footwear. Wherever possible we are using energy efficient processes in our logistics and operations too.