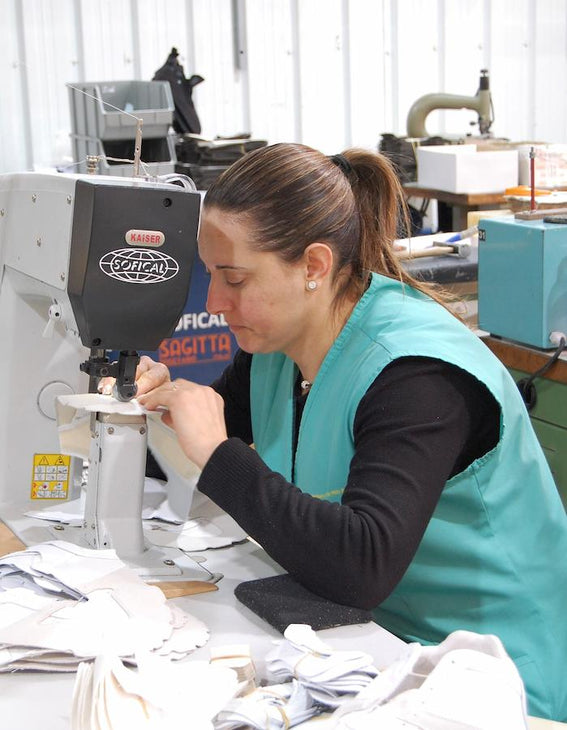 Factory
Behind the scenes
Portugal is the ideal place to make our trainers. The factory is close to Porto, renowned for its port wine, has been going for three generations and has a reputation for making high quality casual footwear. 
In the pursuit of less mass production, we're proud to work with this small, yet extremely experienced, artisan factory in Felgueiras, which has a long history of shoe manufacturing.
The factory is also on a journey to become more sustainable, with the introduction of solar panels, rain water collection, and reducing its use of chemicals.
We choose our partners carefully. From the gold-standard leather tannery to the Vegea grape leather, throughout our supply chain we work with partners and suppliers who share our values. We strive to make a sustainable difference, working with transparency and accountability.